My Team
When you became my client, you placed your trust in me to help make your vision a reality. I honor that trust with the help of my dedicated support staff. Together, we make a strong commitment to client service. If at any time you have a question, concern or need, please let us know.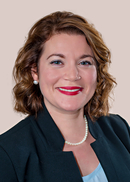 Ashleigh K Metherell
Chief Operations Officer
Office 843-278-2116

Ashleigh Metherell joined The Gorman Financial Group in 2007. As Chief Operations Officer, Ashleigh oversees day-to-day operations, marketing operations, benefits, and onboarding. A native of Fairfax, Virginia, Ashleigh loves basking in the Holy City beaches, reading, and taking in all that Charleston offers. When she's not at work, Ashleigh loves exploring the outdoors with her husband Tommy. Ashleigh's family also includes one dog (Hunter), one cat (Jack) and a new baby. Ashleigh attended Sweet Briar College in Virginia where she received a degree in Economics.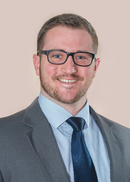 Cooper Shea Grady
Financial Planning Associate
Office 843-300-4528

As Financial Planning Associate at The Gorman Financial Group, Cooper Grady strives to build lasting and meaningful relationships with the clients he advises. Having now worked at The Gorman Financial Group for three years, Cooper is considered trustworthy, honest, and a team player by his colleagues. Originally from Illinois, Cooper enjoys exercising and spending time with friends. Cooper graduated from Eastern Illinois University with a bachelor's degree in Finance.
James W Daehler Jr
Director of Investment Operations and Services
Office 843-278-6000

As the Director of Investment Operations and Services at The Gorman Financial Group, Jay Daehler handles all the investment processes for the team, including building clients' investment portfolios, strategizing with the investment committee on what assets to trade, servicing all investment accounts, and discussing with clients the current market conditions and how they affect their holdings. Prior to joining The Gorman Financial Group, Jay worked as a fixed income trader for a boutique bond sales desk in Central Ohio. Jay also has experience in investment and wealth management at Morgan Stanley, PNC Bank, and Raymond James. When it comes his nearly three years at The Gorman Financial Group, Jay appreciates that the team never leaves any stone unturned. A native of Portsmouth, Ohio, Jay enjoys tennis and golf—he even played in the Ohio High School Golf State Championship tournament. Jay also spends his free time traveling with his wife, Rachel, and son, Tripp. Jay attended the University of Kentucky where he graduated with a degree in Economics.
Raven M Ostlind
Director of Insurance Services
Joining The Gorman Financial Group in early 2017, Raven Ostlind oversees client services with an emphasis on insurance. More specifically, Raven serves as a liaison between Northwestern Mutual and clients. Prior to joining The Gorman Financial Group, Raven spent six years with another wealth management firm and three years in banking. Raven appreciates that the team at The Gorman Financial Group always seeks to do what's right for its clients and strives to build meaningful relationships with them in order to achieve the best possible results. Originally from Easley, South Carolina, Raven enjoys golf, travel with her husband Shawn, and car events. Raven and Shawn are proud pet-parents to two dogs (Oscar and Bandit) and one cat (Pepper). Raven graduated from Furman University with a bachelor's degree in Business Administration.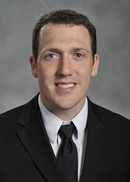 Thomas T Lawson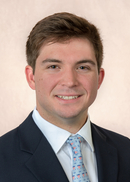 William J Moore III
Operations Assistant
Office 843-579-0018

As The Gorman Financial Group's new intern, Liam works to support the projects owned by other team members. Before joining The Gorman Financial Group, Liam had an accounting internship with a litigation firm in Arlington, Virginia. Liam was drawn to The Gorman Financial Group because of how hard the senior leadership works to help its clients fulfill their financial dreams. Outside of the office, Liam enjoys exercising, reading, and playing golf—he used to have a 3.6 handicap. At home, Liam is father to two fox red lab dogs (Roxy and Hunter). While he interns, Liam is also a student at The College of Charleston, pursuing a bachelor's of science degree in Finance with a minor in Economics.